Welcome to my web site!
We have included on this site information about some of the songs I've written or co-written over the past 50 years, beginning in 1954 and the artists that have recorded them. Hope you'll find them of interest. If you are interested in purchasing any of these items, add them to your cart and check out using the secure "PAYPAL Account" fulfilled by our friends at Honky Tonkin Music. I'm sure you'll be pleased with the attention you are certain to receive from the folks at Honky Tonkin Music and be assured your orders will be filled promptly and securely. Your domestic and/or international orders will be processed right away and an email from HonkyTonkin will be forwarded to you confirming all the details of your shipment. If you don't use "PAYPAL" feel free to click the "Buy From HTM" link and you'll be transferred to the secure HonkyTonkin.com site to check out using your personal credit card.
Also fax, phone or mail your order if you prefer not to use HTM's secure site or PAYPAL online.
HonkyTonkin.com
PO BOX 101
Telephone, TX 75488
PH/FX:903-6643741
info@HonkyTonkin.com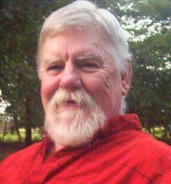 Duplication or Distribution of pictures, music or any other content of this site is strictly prohibited by
domestic and international law, without expressed written consent.
2013